MIST "Hoverboard 2"
€

2,500.00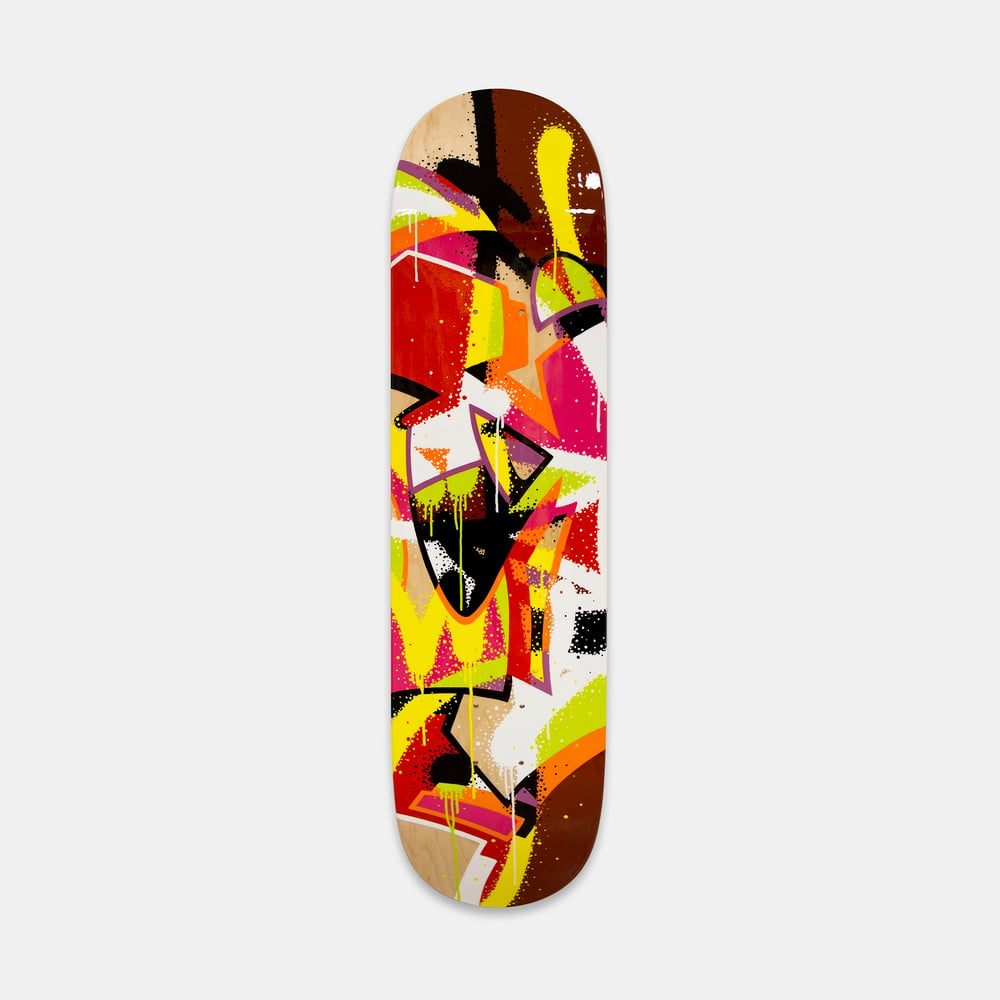 Description
Acrylique sur planche de skate, vernis brillant
80 x 19,5 cm, 2019
Daté, signé et titré au dos
Œuvre unique, système d'attache fourni
Emballage et expédition :
Nous emballons toutes nos commandes avec le plus grand soin et les précautions sanitaires qui s'imposent. Elles sont expédiées via Colissimo, remis contre signature et avec assurance.
Click & Collect
Pour récupérer votre commande à la galerie, entrez le code "CLICKANDCOLLECT" au moment du paiement pour éviter de payer les frais d'expédition. Assurez-vous que le code est correctement appliqué avant de procéder au paiement. En cas d'erreur, les frais de port ne pourront être remboursés après coup. Réservez ensuite votre créneau pour récupérer votre commande en toute sécurité en cliquant ici.
N'hésitez pas à nous contacter pour obtenir le catalogue pdf des œuvres disponibles de Mist.
—
Description
Acrylic on a skateboard deck, brilliant varnish
180 x 19,5 cm, 2019
Dated, signed et titled on the back
Unique original work, comes with a hanging system
Shipping
We pack all our limited editions and original works with the utmost care and the sanitary needed precautions. Our shippings are with tracking and insurance.
Feel free to send us a request by email to receive the PDF catalogue of the available works by Mist.
Share