MIST - First Try
€

250.00 Sold Out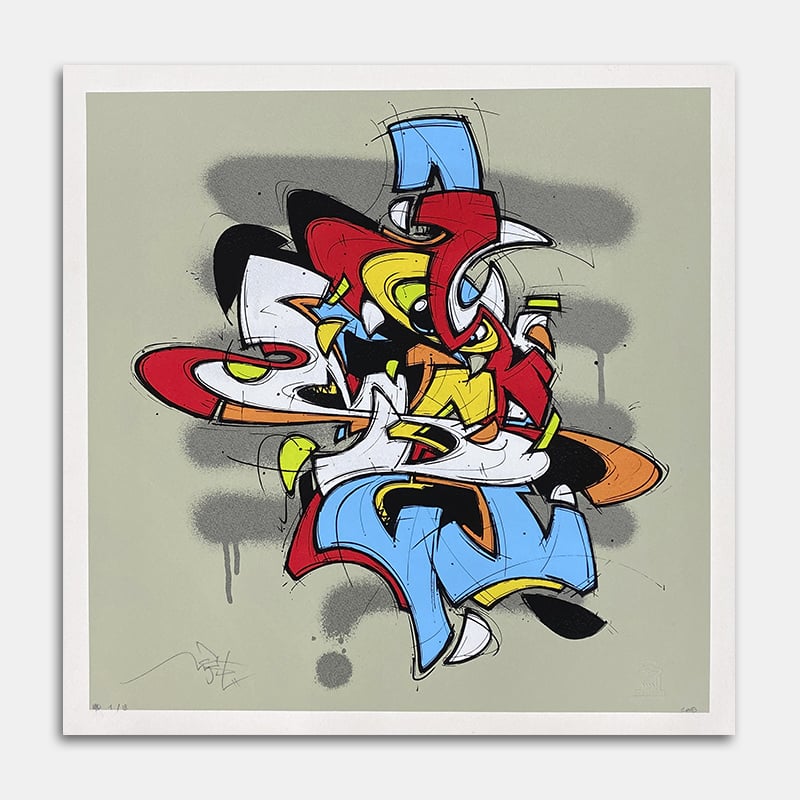 DERNIER EXEMPLAIRE
Description
Sérigraphie 9 couleurs sur vélin d'arches 270 g (Éditions Anagraphis)
Édition limitée à 100 exemplaires, signés et numérotés à la main par l'artiste, 2015
50 x 50 cm
Non encadré
Emballage et expédition
Nous emballons toutes nos œuvres avec le plus grand soin et les précautions sanitaires qui s'imposent. Elles sont expédiées par colis suivi et assuré.
Click & Collect
Si vous souhaitez récupérer votre commande à la galerie, saisissez "PARIS11" dans la case "discount code" avant de finaliser votre paiement pour supprimer les frais d'expédition. Assurez-vous que le code est correctement appliqué en cliquant sur le bouton "+" avant de procéder au paiement. Vérifiez bien le montant total de votre commande avant de payer.
Nota bene
- Toute vente est définitive
- Nos prints sont vendus non encadrés
- Vous ne pouvez pas choisir votre numéro
- Nous ne fournissons pas de certificat d'authenticité pour les prints
- Prenez connaissance de nos conditions générales pour plus d'informations
N'hésitez pas à nous contacter pour obtenir le catalogue pdf des œuvres disponibles de Mist.
—
Note: only few copies left
Edition Details
Screenprint 9 colors on Arches 270 gsm paper (Éditions Anagraphis)
Limited édition of 100 signed and numbered by the artist, 2015
50 x 50 cm
Not framed
Shipping
Rolled carefully in a tube then packed in cardboard box.
Shipping costs include handling, packaging, insurance and delivery.
Collect your print at the Gallery
To collect your print at the gallery if you're located here, enter the discount code "RETRAITGALERIE" at the checkout to avoid paying the shipping costs. Make sure that the code is correctly applied before proceeding to payment. In case of error, the shipping costs cannot be refund after the fact.
Nota bene
- All sales are final.
- Our prints are sold unframed.
- You can not chose the number of your edition.
- We do not provide Certificates of Authenticity for prints.
- See our Terms Of Sales for more infos.
Share